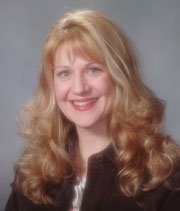 Christina King is nationally known in the Catholic/Christian world for herdynamic style and inspirational presentations on revealing our true inner beauty and how our feminine hearts have been created with the greatest of dignities: as a reflection of God's own heart. She shared how we are to live our "fiat" – our obedient "yes" – as Mary did to change the world.
Christina's passion for her faith was not only inspiring but contagious as she spoke of a woman's dignity, value and worth in her presentation: "The Captivating Beauty of Women". She shared how a woman's God-given inner beauty can empower her to transform herself, her family and the community she lives in.
She engaged the minds and hearts of all telling us of the beauty and uniqueness of the woman's body being curved to be able to hold others closely and also the emotional aspect of a woman's ability to love powerfully and completely, and even our sense of humor when she spoke of the difference in the human anatomy of the male vs. the female. She reminded us of God's complete and powerful love for us as she asked us to reflect on the lyrics of "You Are Mine" and "Oh How He Loves Me".
Christina resides in Wisconsin with her husband Shawn and eight children.
http://EmbracingYourGreatness.org
http://Youtube.com/ChristinaShawn
http://EmbracingYourGreatness.blogspot.com