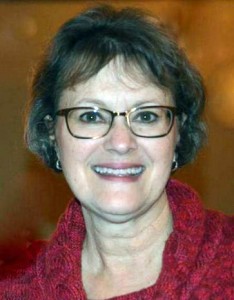 In her talk, "The Little Flower, Two Hearts, and Me: A Present Day Conversion of a Prodigal Child," Brenda shares how her devotion to St. Therese, The Sacred Heart of Jesus, and the Immaculate Heart of Mary helped her return to the Catholic faith to experienced God's compassionate love through the fruit of forgiveness, the grace of the Sacraments, and the power of intercessory prayer.
She graduated from Christian Brothers University in their first class of Master of Arts in Catholic Studies. She was the first Catholic Woman Rector for Memphis Kairos Prison Ministry, the first Lay Catholic Campus Minister for the University of Memphis, the first Women's Morning of Spirituality Witness Speaker, a former Lay Director for the Memphis Cursillo Movement, and now the WMOS Chairperson.
She and her husband Juan have been married since 1972. They are the parents of Katie Kindelan, Sarah and her husband Adam Crawford, Jennifer and her husband Michael Abshire, and Adrienne and her husband Matt Price. They are the proud grandparents of Anna, Caroline, Marian, June, Camp and Wilson. Her husband, Juan, and her son-in-law, Michael, were instrumental in the formation of the first Fishers of Men Group and the first Men's Morning of Spirituality.
Her website is http://brendakindelan.com/
"Jesus does not demand great actions from us … but simply surrender and gratitude." St. Therese of Lisieux